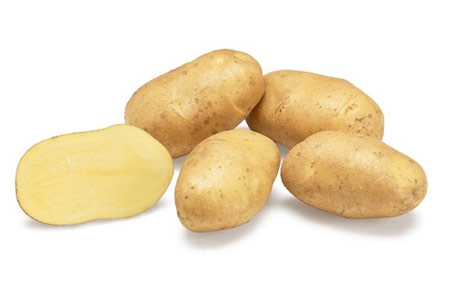 MAVERICK POTATO
MAVERICK is a new potato variety that offers very high yields and excellent quality for the French fry sector. It has a long oval shape, a yellow skin, and a light yellow flesh.It has a long dormancy and good keeping quality, which means it can be stored for a long time without losing its freshness or frying color. MAVERICK is also suitable for fresh use and has a fairly firm cooking type12.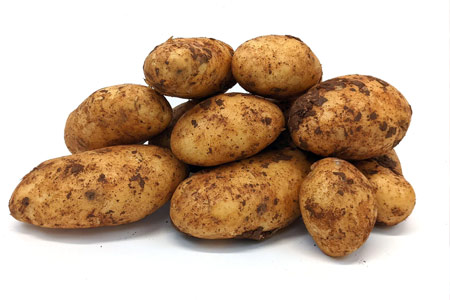 SPUNTA
SPUNTA is a long oval shaped potato variety with yellow skin and light yellow flesh. It is an early maincrop ware variety that produces high yields and has good heat and drought tolerance. It is also resistant to some viruses and has a good dry matter content. It is suitable for salads, boiling, and roasting. SPUNTA is one of the most widely grown varieties in the world, especially in export markets.
Oscar Onion
Round shape with multiple layers of thin brownish papery skin. A variety that can maintain its quality for a long time if properly stored. Oscar onion is the most common onion variety in Lebanon. It is easily the most versatile cooking onion with a balanced flavor that's not too sweet and not too sharp.